The Indian River Lagoon is known for its incredible wildlife. A boat tour is the best way to see the lagoon and its many inhabitants. Here are 3 reasons to try a boat tour of the lagoon:
1. Boat trips are the best way to get your family and friends to bond with each other.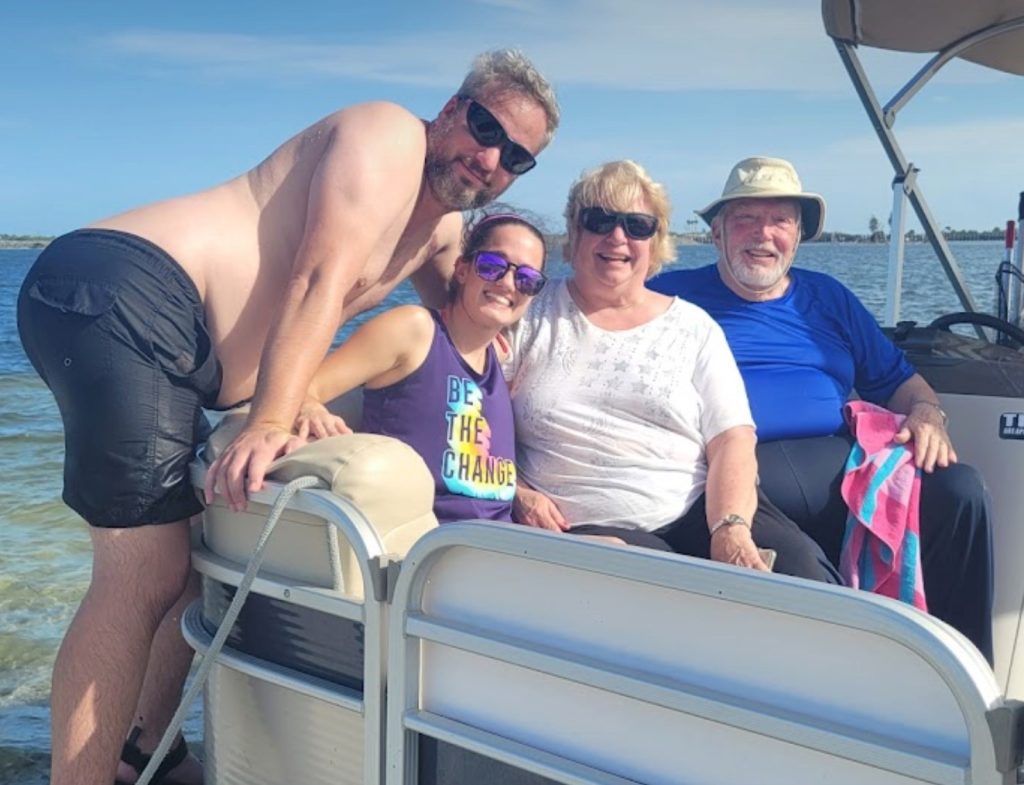 Quality time with your loved ones is super important! Time sure flies, and we should not take even the smallest moments of life for granted. Due to busy lives, jobs, education, and other obligations, we are often in a situation without free time for the people we love.
How to plan a perfect family trip?
Planning a perfect family and friends vacation can be a pain in the butt as you always try to cater to different preferences and ages. But don't worry, boat trips are one of the best ways to plan such a trip! You can't go wrong! The boat tour will be a great opportunity for every family member to enjoy a different activity! You can talk, dance, sing, enjoy the extraordinary views, talk to the captain, swim, snorkel, drink, dine, and much more!
Boat tour birthday celebration
Who needs a stuffy old club when you can celebrate your birthday on a boat? It's the perfect way to spend such an important day! You'll get to enjoy the fresh air and beautiful scenery while cruising in style. So allow yourself something new, exciting, and unique this year and go on a boat cruise for your birthday!
2. A boat tour is quite the opposite of relaxing.
You can tune out while being on a boat ride! Some boats produce more sounds, some less noisy, but eventually you get used to it. Of course, here and there you can stop, turn off the engine, and soak up every sound that nature produces. I swear to you, nature is the best musician, and boats just get in the way!
There is the constant motion of the waves, the wind whipping through your hair, and the sun beating down on you. But, there is also the beauty of the ocean, the feeling of freedom, and the exhilaration of being on the open water. It is a perfect way to escape the hustle and bustle of everyday life and to enjoy some time in nature.
3. Boat tours are a great way to see the natural world up close.
You can see the animals in their natural habitat and get a better understanding of how they live. You can also learn about the plants and how they interact with the animals. This is a great way to get a hands-on education about the environment.
The Indian River Lagoon is home to a large and diverse population of animals. Over 4,000 species of animals live in the lagoon, including fish, birds, reptiles, and mammals. The lagoon is an important breeding ground for many species of fish, and is also a stopover point for migrating birds. The lagoon's warm waters and abundant food make it an ideal habitat for a variety of animals.
Spend time together and have fun exploring and observing the inhabitants of nature:
birds
dolphins
manatees
turtles
mangroves
sea grasses
plankton
Bring your family to see dolphins and manatees up close and personal. Our boat tours are safe and exciting for everyone. Choose from a wide range of options to suit your family's needs. Book today and create lasting memories!