Orlando, Florida is a world-famous destination for tourists, with its huge selection of attractions, entertainment and activities. But many people don't realize that Orlando and the surrounding area also offer some of the best beaches in the state. If you're looking for a beach getaway that's close to home, look no further than the top-rated beaches near Orlando.
Whether you're searching for a remote secluded spot or a bustling beach scene with access to amenities, there's something for everyone in the region. In this blog post, we'll take a look at five of the best beaches near Orlando, Florida and the features they have to offer.
From sparkling white sand beaches to crystal clear waters perfect for swimming and snorkeling, these beaches have it all. Read on to find out which beach is right for you and get ready to hit the sand for a beach getaway you'll never forget.
1. Cocoa Beach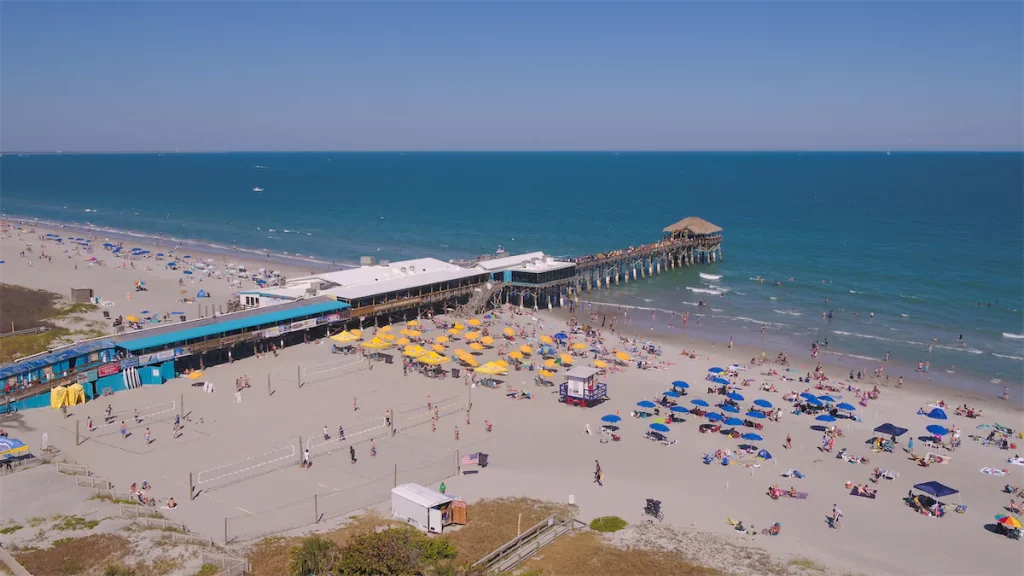 Located just an hour from Orlando is the picturesque Cocoa Beach, a wide expanse of oceanfront and some of the most beautiful beaches in the country. Its pristine white sand and emerald green waters make it an ideal spot for swimming, surfing, or simply soaking up some sun. The beach also features a variety of restaurants, shops, and other attractions, such as the nearby Cocoa Beach Pier.
Also nearby is the historic Cocoa Beach Country Club, which features a golf course, tennis courts, and a pool. Whether you're looking for a fun day at the beach or an unforgettable weekend getaway, Cocoa Beach is the perfect spot.
2. Daytona Beach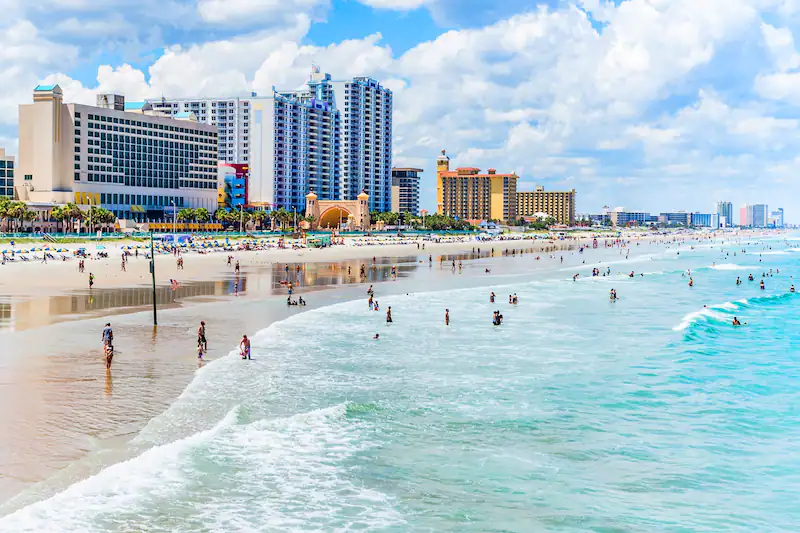 Daytona Beach is the quintessential beach town. It boasts 23 miles of picturesque white sand beaches that are perfect for sunbathing and swimming. It's also known for its impressive nightlife and its close proximity to the famed Daytona International Speedway.
It's the perfect beach for those who want to have an exciting beach vacation. The boardwalk is full of lively bars and restaurants that offer up delicious seafood and other local dishes.
And the beach itself is ideal for a variety of activities, from beach volleyball to kayaking. Whether you're looking for a thrill or just a relaxing day in the sun, Daytona Beach has something for everyone.
3. Clearwater Beach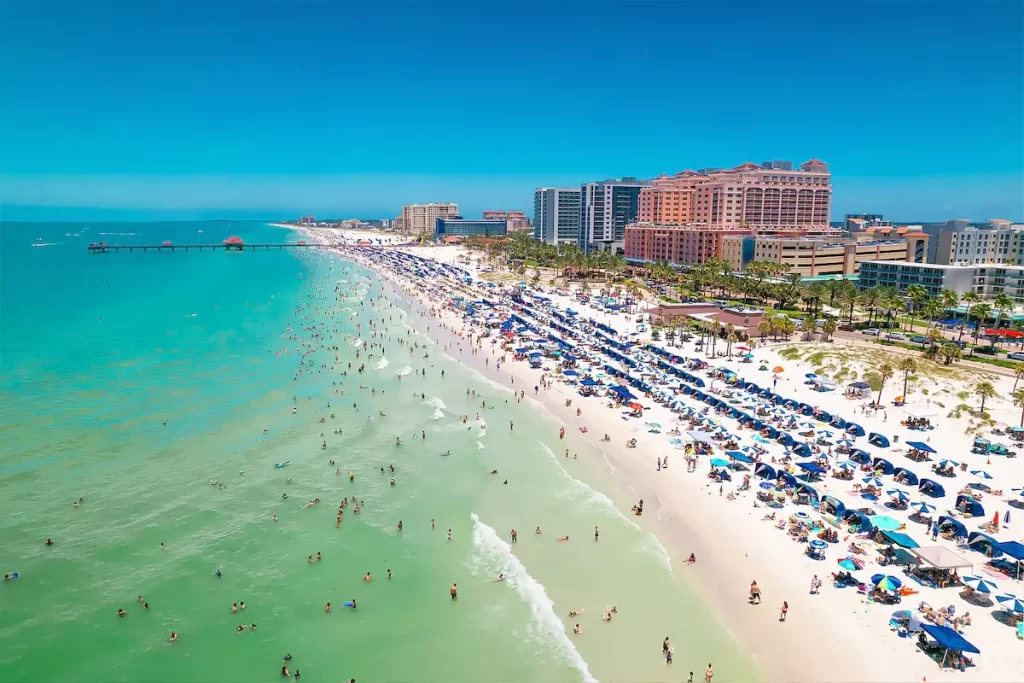 Located approximately one hour from Orlando, Clearwater Beach is a top destination for beachgoers near the Orlando area. The beach offers something for everyone, from miles of white sand beaches to a lively pier, plenty of restaurants and shopping, and more.
It's a great spot for families, with plenty of activities for kids of all ages, like parasailing and dolphin watching. There are plenty of options for accommodations, from beachfront resorts to campgrounds. With plenty of attractions and activities, Clearwater Beach makes for a great day trip from Orlando.
4. St. Pete Beach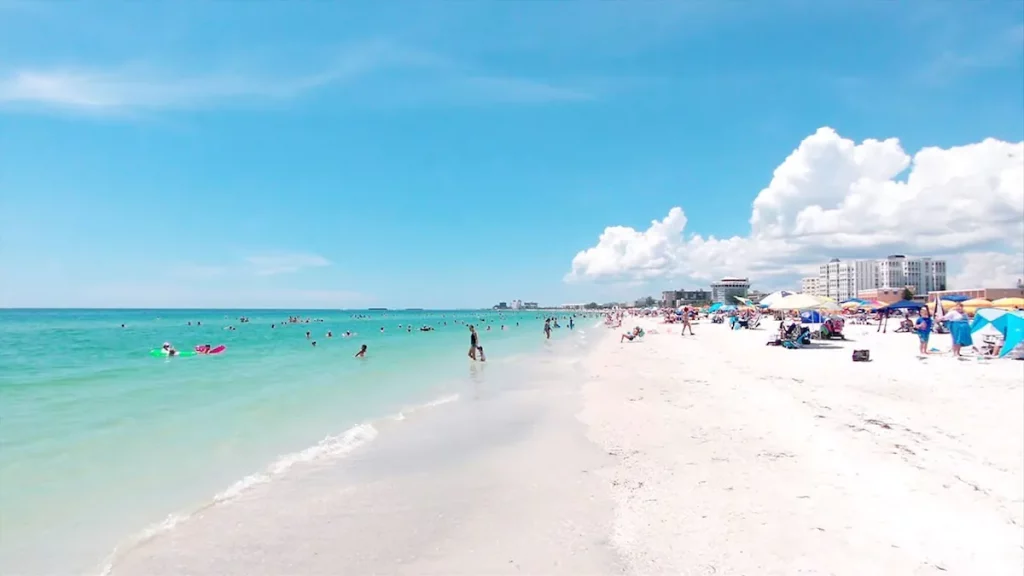 Located in Pinellas County, St. Pete Beach is a great choice for Orlando locals looking for a convenient beach trip without sacrificing great views and amenities. Just a one-hour drive away from Orlando, St. Pete Beach is home to long white-sand beaches, the famous Don Cesar Hotel, and a plethora of restaurants and shopping centers.
For visitors who want to get active, the area offers plenty of water sports rentals, fishing charters, and boat tours. Plus, the beach is dog-friendly, so everyone in the family can join in on the fun.
5. New Smyrna Beach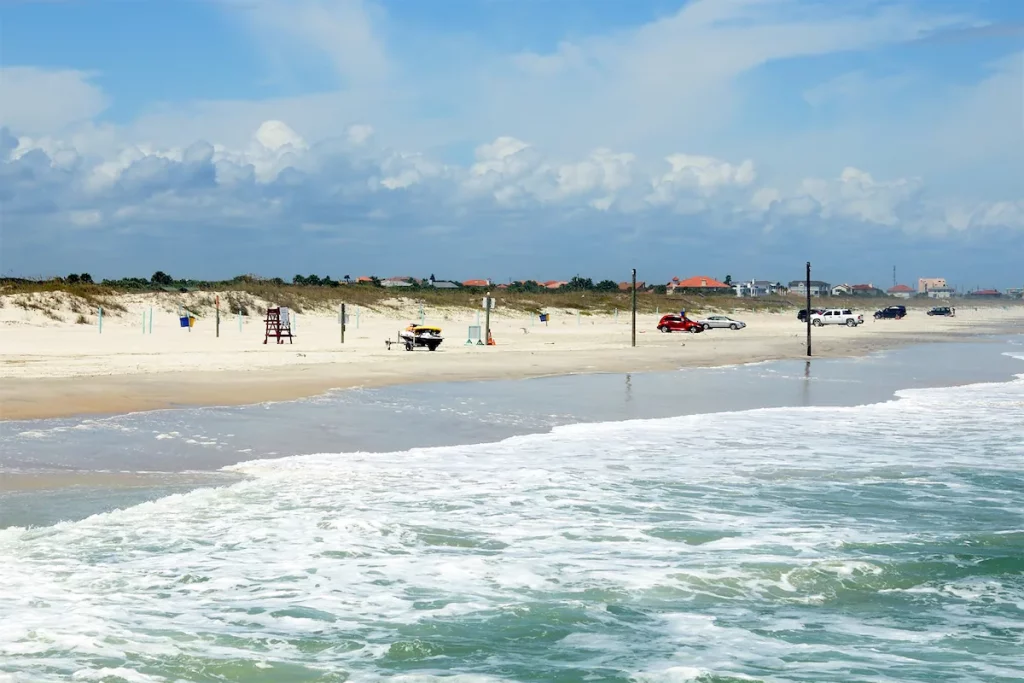 If you're looking for a beach close to Orlando but far enough away to feel like a break, New Smyrna Beach is the perfect spot. At only a 45-minute drive away, it is one of the closest beaches to Orlando, but it still offers plenty of privacy.
The white sand and turquoise waters of New Smyrna Beach are bound to entice anyone looking for a serene escape. It also has a great selection of restaurants and bars, making it the perfect spot to spend a day or weekend. Plus, it's a great spot for surfing, kayaking, and fishing.
In conclusion, with its miles of sandy beaches, beautiful coastlines, and warm weather, there is something for everyone near Orlando, FL. From the bustling shores of Clearwater Beach to the peaceful lagoons of New Smyrna Beach, there is a beach that is perfect for your next vacation. So hit the road and experience the best beaches near Orlando. Have fun, stay safe, and don't forget your sunscreen!
Come see the dolphins up close and personal this weekend! Our pontoon boat tour is the best way to see these amazing creatures in their natural habitat. This is a once in a lifetime opportunity to create memories with your family that will last a lifetime. Book your tour today!